Units

Private Open Plan Unit Fitted For Self Catering

Rusk making

Pre-book rusk making lessons with Johan.

Breyani

Pre-book Breyani lessons with Host Agnes.
JoThams B&B and Self-Catering
JoThams is your go-to peaceful and relaxing stay. Your home away from home. Feel the breath of warmness, love, and care from your host.
Situated  South of the Central Business District of the City of Durban on The Bluff. Suitable for business travelers seeking convenience, and leisure visitors wanting a calmer less touristy experience. Centrally located between Jacobs and Bayhead. Accommodation comprises of private units and rooms in the main house, ee offer both self-catering and bed And breakfast.
Units have a fitted equipped kitchenette, and air-conditioned (bring your own beach towels). Within walking distance from Bluff Meats, Medical, and Super spar close to Bluff Towers and Checkers. Beaches short drive away.
We are members of the SODURBA  local Community Tourism Organization, which in turn, has partnered with Durban Tourism and  WCA.
From Our Guests
booking ,com review 7/10/2021Love lives hereComfortable beds first, clean apartment and friendliness by the owners. There is much access to transportation as well as shopping malls and private beaches are not far. We had a great time there and we even came back with fresh rusks baked by the owners. If one is looking for quietness from city life, this is the best place to be. A home away... Read this review

Tsakani

Gauteng

October 2021 from our booking ,com site Perfect ExperienceThe owners were very friendly and the place was neat. The location is in a quiet neighborhood away from the busy Durban CBD and at the same time close to Shopping Malls and Beach Fronts. The place is also just a few Kilometers away from Durban's major attractions.There is nothing that I can say I wasn't satisfied with. The place way... Read this review

Anonymous

South Africa

What a gem I discovered in Durban. And I'm not only talking about the spacious clean rooms, excellent food and how centrally situated Jo-Thams is, but also about the hosts, Johan and Aggy, who made you feel at home away from home. Beautiful soul people who will be blessed in every way September 2021

Carlel Hollenbach

South Africa

Andre Scheepers Stunning people running it. Good curry dishes !18 September 2021

Andre Scheepers

South Africa
Things To Do Close to JoThams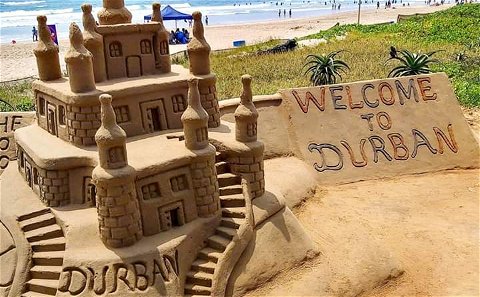 Coastal Paradise
Beaches, piers, paddling pools, and palm trees will make you feel in paradise, this laid-back city welcomes surfers, beachgoers, and sun lovers.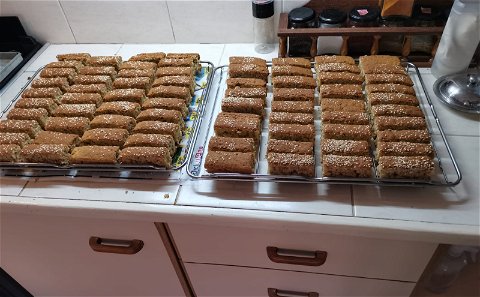 Home Made Rusk
Welcoming coffee and rusk with host Johan, leave with an entrepreneurial spirit. Book your rusk-making lesson with packaging ideas to start or share this business idea.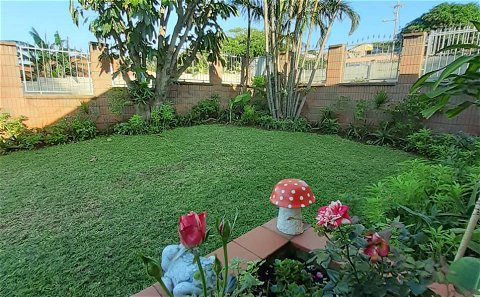 Picnic Spot
Relax in our quint Garden on the front pouch order a picnic basket, or request breakfast be served on the terrace, spot a variety of birds passing by to have their morning bath, Moon Lite Dinners are a popular way of unwinding after a long day, just star gazing can be mesmerizing.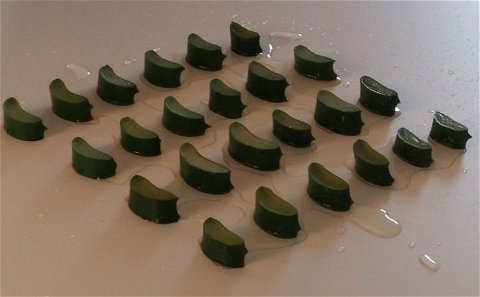 Healing Magic Of Aloes
Aloe Plant has numerous Healing Properties our established Aloe Garden flower's in October Gel from mature leaves are blended with seasonal fruit and sipped cooled it successfully heals many types of skin ailments. Every Guest is gifted with this miracle healing plant.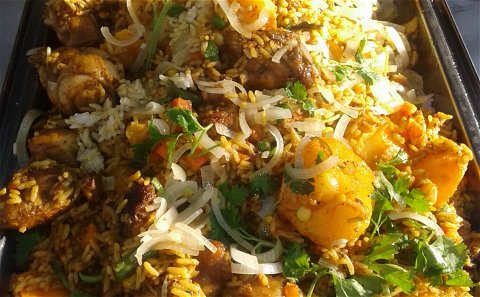 Breyani
Firm Favorite for any Nationality breyani lesson with Host Agnes. Pre-book occasional function meals.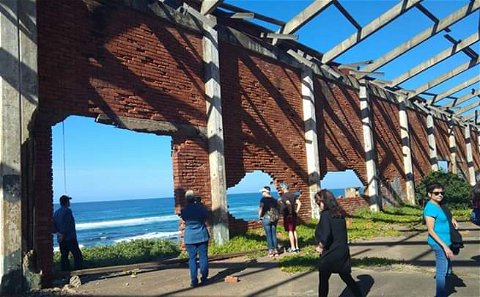 Whaling History
Bluff has been awarded International Whale Heritage Site Status, making it one of the two Whale Heritage Sites in the world, this old whaling station was the biggest in the world, our annual welcoming of the whale festival provides fun and education on marine life, also creates awareness on how everyone can play a role in marine conservation, the first stop is Airlie Road. Netford Road and the other future lookout points are 364 Stairs to the forgotten Beach and a scenic view of the Old Whaling Station – Accessible by foot only.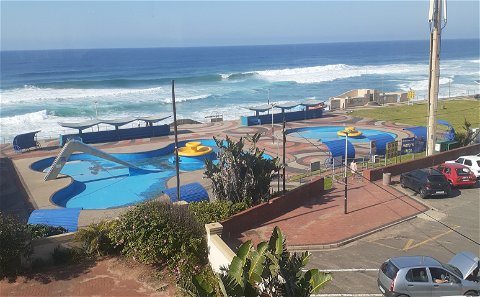 Bluff Beaches
Brighton and Ansteys Beach on The Bluff are renowned for their world-famous surf spot "Cave Rock", unspoiled beaches, and tidal pool. There are many rock pools to explore as well as excellent diving and fishing spots, Paddling Pools, Garvies Beach is a nice long stretch of sand. but due to its powerful surf, it's best left to the more experienced surfers. Dolphins frolic year-round close to shore and whales are often spotted in the winter months. Home to many monkeys and mongooses.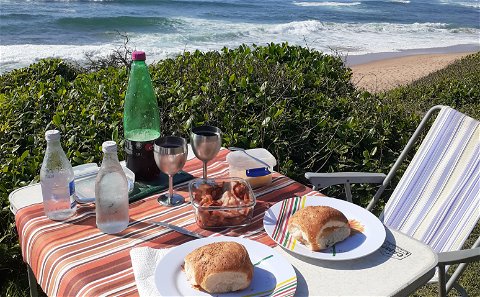 Let Us Make Your Holiday Memorable
Host Johan and Agnes love making memories for themselves and guests enjoy a morning stroll to the beach a dip in the tidal pool, soaking in vitamin D its now time to tuck into your prepared picnic basket.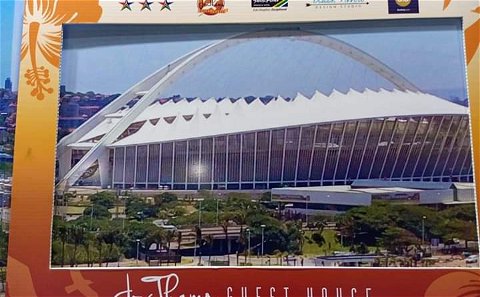 Iconic Moses Madiba Stadium
Take a 550 step walk to the top of the arch or the sky-car adventure .enjoy the Panoramic views of the Indian Ocean and Durban, big rush swing must for Adrenaline junkies, the largest Swing confirmed by the Guinness Book of Records. Jump into the void 106 meters above the pitch and swing out in a Hugh 220 meter arc under the iconic arch.Sedge-way gliding tours, shops, eateries, and world-class gym on site. Block out your day for this Adventure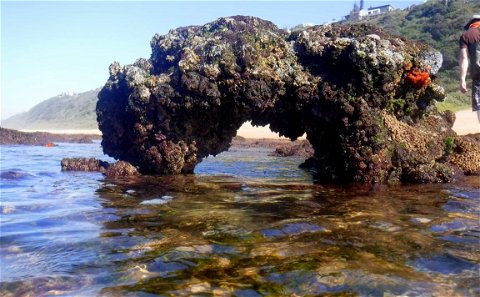 Rocky Shore Excursions
Marine Experience: by local tour guide guests can opt for a casual Sandy Shore walk while Andre interprets whatever is seen, from the shape of the beach to the treasures washed up onto the beaches. If the tide is right, we will explore the Rocky Shore for the most surprising plants and animals, from flashing fishes to the occasional Octopus and amazing communities of colorful life!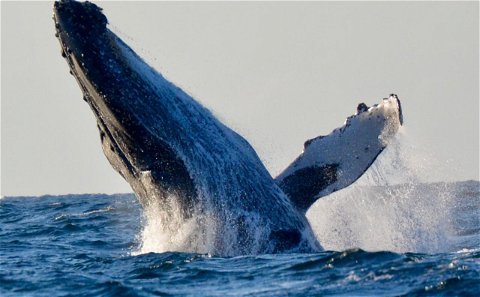 Whale and Maritime Museum
At The Whale History Museum, situated at the Maritime Museum visitors can stroll through the Maritime Museum exploring the boats as well as experience the Whaling History Exhibition, giving insight on where our Whale Story started to where we have now come to a Conservation Era where all whales, dolphins and sea life are protected and admired.
Port Natal Maritime Museum
Fun in the Bay! Backed by a panoramic view of Durban Harbor, the Port Natal Maritime Museum offers an insight into the influence of maritime culture on local life while also reflecting on the rigors and romance of lives lived at sea. Amazing voyages, dramatic tales, and old yet inspiring collections form the basis of an unforgettable experience, with attractions including the multi-ton floating vessels.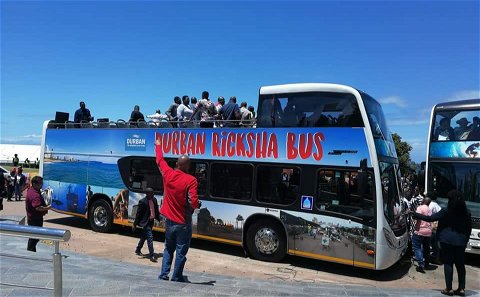 Durbans Ricksha Bus Ride in Style
Hop aboard the Ricksha Bus for a scenic overview of a range of Durban's major attractions, enjoy this three-hour ride.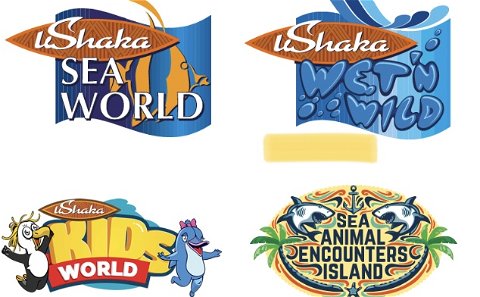 uShaka Marine World
Retails Therapy,Education,fun time,this world class aquarium offers days of entertainment come rain or sunshine .dine at the cargo hole ,stroll down village walk,slide down wet and wild water park. dolphin shows,chimp & Zee rope adventure,tube rides on the river,high speed chutes and ten other water rides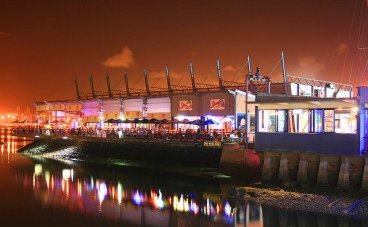 Night at Wilson Whalf
Wilson's Wharf, situated on Durban's Victoria embankment between the Yacht Mole and the Sugar Terminal, is the City's trendiest fusion of fun, food, top shows, and crafts, visitors can socialize with friends and family, bask in the sunshine during the day or enjoy the cool vibe and take in the magnificent splendor of the city lights reflecting on the harbor waters at night enjoy the buzz, relax and unwind on the deck and watch the ships sail by.